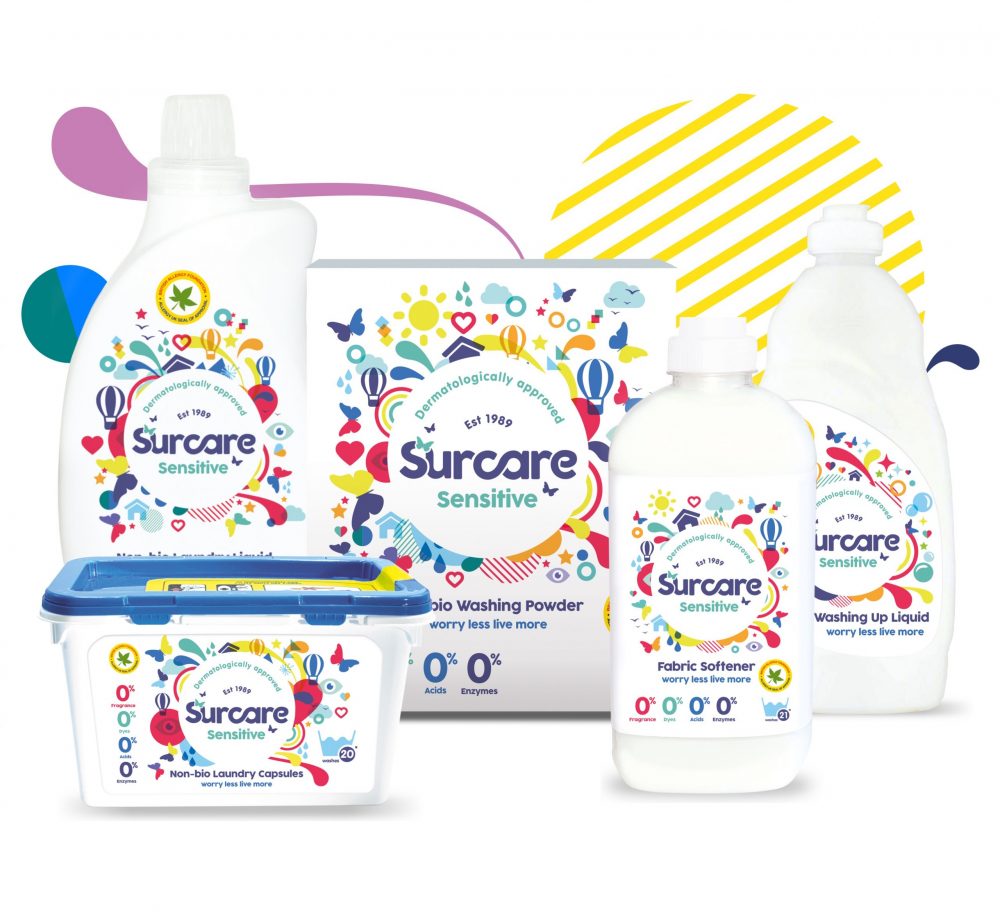 About Surcare
New look, same gentle formula.
You may have noticed that we've recently undergone a makeover. But don't worry – inside we're still the same sensitive, caring formula you can trust.
Zero goes a long way.
30 years ago, we made a promise not to put anything unnecessary into our products – and if it's one thing we're good at, its keeping promises. That's why our tried and tested formula uses 0% fragrances, enzymes, acids, and dyes. Nothing but the best for your skin, family, and home.
And don't go thinking 'sensitive' means sub-standard; our range has great cleaning power even on a cool wash. We believe the last thing you should be worrying about is the laundry, so, let's make a new promise. To worry less about the little things, and live life to the full.
Allergy UK
Allergy UK is the leading national charity providing support, advice, and information for those living with allergies, sensitivities and intolerance.
Our complete range has received the Allergy UK Seal of Approval – awarded to products with significantly reduced allergen content that have been independently clinically or dermatologically tested and proven suitable for sensitive skin.