In the UK we are more than a little weather obsessed and with good reason; on average it rains on 156 days every year – we know, it feels like more! This can make winter laundry challenging to complete limiting being able to hang washing outside to dry. Instead, many people, especially in winter, choose to dry clothes indoors using airers, banisters, and the backs of chairs.
Did you know that drying our clothes indoors is an obvious solution but it can make for a damper environment that can be a trigger for those with allergies such as asthma, conditions which usually affect children and the elderly the most.
In this article, we have put together some quick-drying tips for when Mother Nature gives us no choice but to dry laundry inside which we hope will help make laundry more bearable over the winter months.
1. Extra Spin
When your laundry cycle has finished give it an extra spin or use a faster spin setting to remove even more water. The likes of bedding, towels and jeans are made of materials, which can definitely withstand an extra spin. But please remember that not all materials can withstand an extra spin in a washing machine, so always check the washing instructions on the label. It is surprising how much this can help reduce drying time with just an extra spin.
2. Shake It
One simple trick is to give laundry an extra shake after washing it. Clothes that have been washed on a delicate cycle are often particularly prone to surplus water after washing. You can get rid of some of this by giving the clothes a shake before hanging them on the drying rack.
3. Tumble Dryer
Running a tumble drier can be expensive, adding in a tumble dryer balls that will speed up your drying time some by up to 28%. The balls bounce against laundry to soften the fibres in clothes, prevent clothes getting tangled and reduce creasing making them easier to iron too.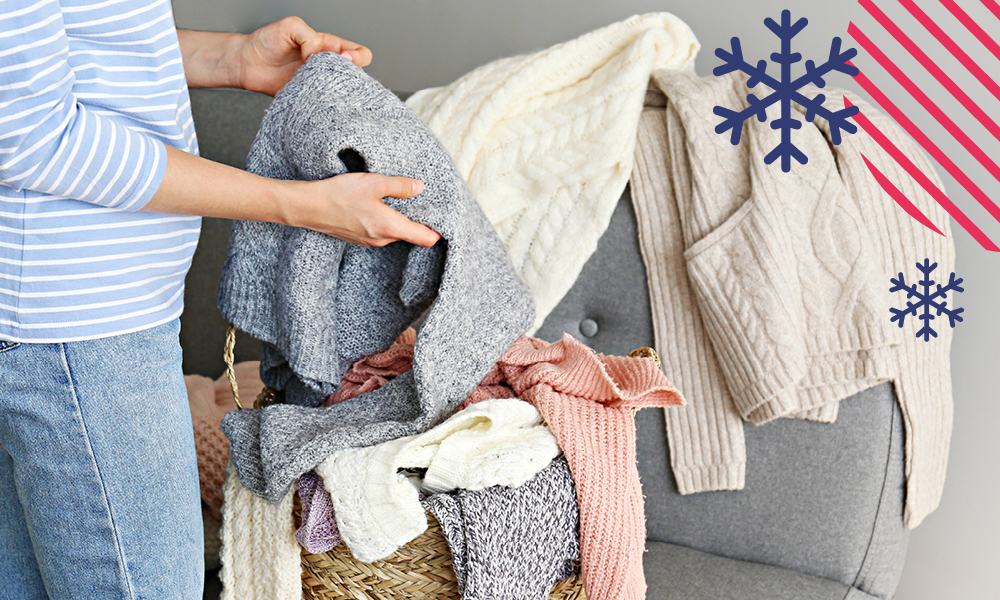 4. Heated Clothes Airer
Electric heated drying airers are a great alternative to the tumble drier. They are really handy, energy efficient, cheap to run and allow your clothes to dry much quicker.
5. Create A Drying Space.
If you are lucky enough choose a spare bedroom or unused room as a laundry space for your drying racks. Keep the room well ventilated. Open the windows and shut the door so the fresh air can circulate.
6. Hang Garments
One of our favourite drying tricks is to hang clothes on a hangers and then hang them on the curtain rail with the window ajar.  It is surprising how quickly clothes can dry like this plus clothes have far fewer creases and are much easier to iron.
7. Avoid Radiators
If you can avoid hanging clothes on radiators as this will make your boiler work harder and increase heating bills. If you have to use radiators, avoid lying clothes on actual radiator and instead opt for radiator drying racks and airers that hang items away from the actual radiator.
8. Ventilation Is Key
Allow fresh air to flow freely into your rooms by opening your windows. Fresh air can prevent moisture damage and create a more pleasant, fresher indoor climate in your home. That is why it is so important to air your home even more on days when you have damp laundry drying indoors. The fresh air also 'replaces' the existing air in the room and helps to achieve a healthier, better indoor climate.
9. A Dehumidifier
A dehumidifier is another great addition to help dry clothes and reduce allergens in the home. Some of the latest models even have Dehumidifiers with laundry-drying settings. The main purpose is to remove excess moisture from the air so having a dehumidifier will tackle the evaporating moisture in the air, preventing it from forming condensation and contributing to a damp environment that mould spores and dust mites adore and those with allergies need to avoid.
10. Hang Outside When You Can
Cold and sunny winter days do happen and when they do the best way of drying clothes is outside. Light weight cotton items such as shirts and bedding will dry completely if they are outside although it is likely to take most of the day. Drying clothes outside keeps them fresh and well aired, avoids moisture being trapped in the fibres which can encourage unpleasant musty smells and putting clothes away clean and aired will enhance the life of any garment over time, which means your favourites remain your favourites for longer! So when possible dry winter laundry outside.
For more laundry help and advice check out our laundry 101 article.