If it's not 'visibly' dirty it doesn't need washing right? Wrong. Despite the enhanced hygiene measures we've been taking in recent months, it can still be quite easy to forget to clean certain items in your home. Here we have listed 10 tips to help your spring cleaning.
De-Cluttering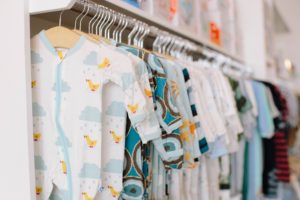 Did you know that a disorganised home adds to your stress levels? It lets your brain know that work isn't done. Keeping a tidy home is more important than ever, especially keeping those hidden nasties far away that you may not know are there.
It is best to start with 5 minutes at a time, gradually increasing that time. Nobody wants to rush around for 45 minutes and then be left exhausted, leaving no energy to clean up what you've de-cluttered. This could be organising your wardrobe, rooting through the desk drawers or even just dusting!
Think Clean When You Spring Clean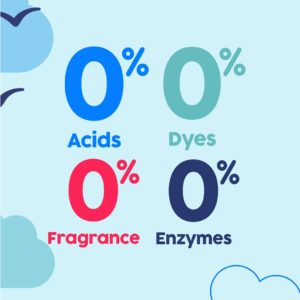 You don't want to be cleaning your home all day whilst having exposure to toxic chemicals and irritants. Ideally it is best to be using fragrance, enzyme, acid and dye free products. Or aside from laundry, we recommend using a steam cleaner. It can clean hard floors, kitchen appliances, bathrooms, tiles and some outdoor areas.
Alternatively, a DIY cleaning option would be to mix white distilled vinegar, baking soda, and water together. This is a much cheaper alternative, and most importantly toxic-free.
Wash Any Reusable Bags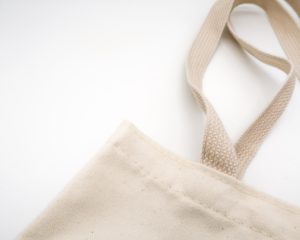 Reusable bags are a great alternative to plastic bags, however if they're not washed every so often they will start to build up germs and grime.
With most reusable bags the way to clean them would be to machine wash on 60 degrees with laundry liquid, or hand wash in warm water and soap, especially along the seams. It is always best to check the labels on your bags, as some may have specific instructions.
Clean From Top To Bottom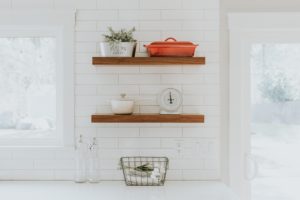 This useful tip stops you from cleaning the same place over and over again. When cleaning from top to bottom, you start with the tallest surface first, the ceiling.
Ideally use a hoover with an expandable hose, or if not, an expandable brush which is just as good to get the dust and webs down. Gradually work your way down. Dust furniture with the relevant products, and remember you don't clean the floors until you're done with absolutely everything else!
De-Gunk Your Oven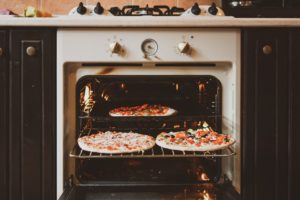 The oven is usually what everyone dreads to even think about cleaning. Maybe you'll change your mind after hearing this simple tip to help ease the scrub?
Place a hot, wet cloth over the crisped trays or base. This lets the burnt spots soften. After that has been left to soften up, use a little baking powder and a heavy duty pad to scrub. This should come off almost instantly with a little elbow grease!
Make A Schedule/List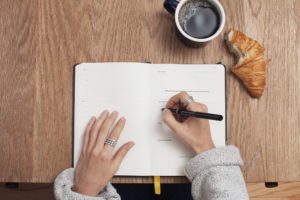 Something so simple yet very effective. Making a schedule not only makes it easier to see what you need to do, but also makes your mind feel focused and at rest.
There is no right way to schedule, it is what you feel is best depending on your home. This could be a room to room list, highest priority to least priority. It could be a schedule for just one room, with what needs to go to charity and what doesn't. Or it could be time slots, how much do you plan to clean in certain time scales? Remember, be realistic!
Clear Out Your Fridge
We are all guilty of leaving empty cartons, or foods past their best before date in the fridge from time to time. During your spring cleaning this is the perfect opportunity to have a clear out.
Start by taking everything out, throwing away what is not needed, and keep aside what is. Next, safely take the shelves out and leave them to one side to let them adjust to room temperature, before placing in hot soapy water. Clean the inside of the fridge with hot water and bicarbonate of soda. Rinsing off with a clean cloth and drying with kitchen roll. Once everything is back in the fridge, you could even organise the foods in a preferred order and keep on-top of it.
Clean Out Toys Twice A Year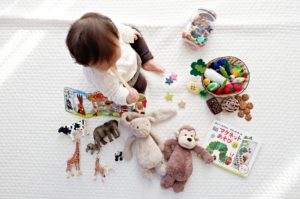 This may seem more than you think, but if kept on-top of this, then you'll notice a huge difference in the piling up of toys!
Generally, sorting out the toys once before your child's birthday, and once before Christmas is the best time to follow. This makes room for the lucky children who will be opening new toys from Father Christmas, or any treats on their birthday! Making 3 piles for toys is useful: Rubbish, Charity and Keep. That way there will never be a huge pile of toys that never get played with taking up space in your home.