"Top Rated Sensitive Laundry Detergent" was the recent headline in 'The Independent' and 'Your Home' featuring Surcare. We have been rated top for our non-bio Washing Powder and our non-bio laundry liquid. We love knowing our products are liked by so many of you, and we are delighted to be rated top when put to the test.
The Independent
In this article different washing powders were tested in the same machine with the same family's clothes. The reviewers stated 'The non-fragranced washing powder gets brownie points for having no nasty surprises in its powder, with zero enzymes, acids or dyes. if you suffer from particular sensitive skin then this washing powder is perfect for you; the whole range has been awarded an Allergy UK Seal Of Approval.'
'We tested the powder, which came in a smaller box than most of the others, on a range of tops and  underwear. our clothes felt fresh, but as it was non-fragranced there wasn't a particular smell to them – which is something we love about freshly cleaned clothes. However, it did its job and left our clothes soft against the skin and stain free.'
'At just £6 for 25 washes, we think its great value for money and we'd definitely pick it up again for a fuss-free wash.'
Approved by Allergy UK and containing no fragrances, dyes or enzymes, this is exactly what we wanted to hear.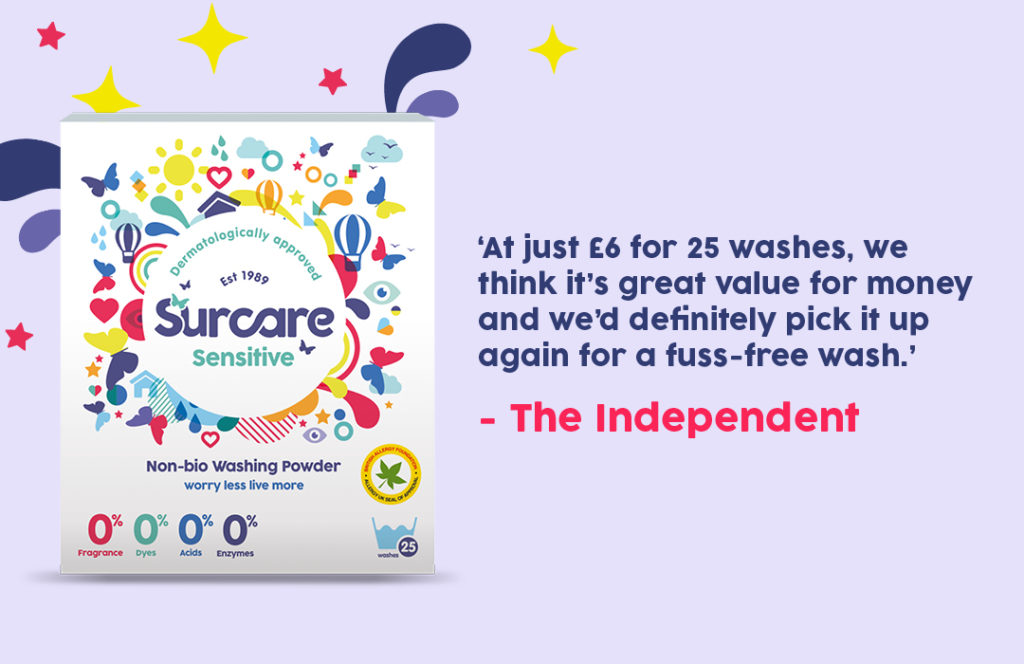 Your Home
The Your Home team were focussed on specifically testing sensitive laundry detergents, products specifically formulated for sensitive skin. The key things the team considered were: Did we like the scent? Did it irritate our skin? How well did it clean?
Again, delighted that Surcare Non-bio Laundry Liquid came out as "Top Rated Sensitive Laundry Detergent".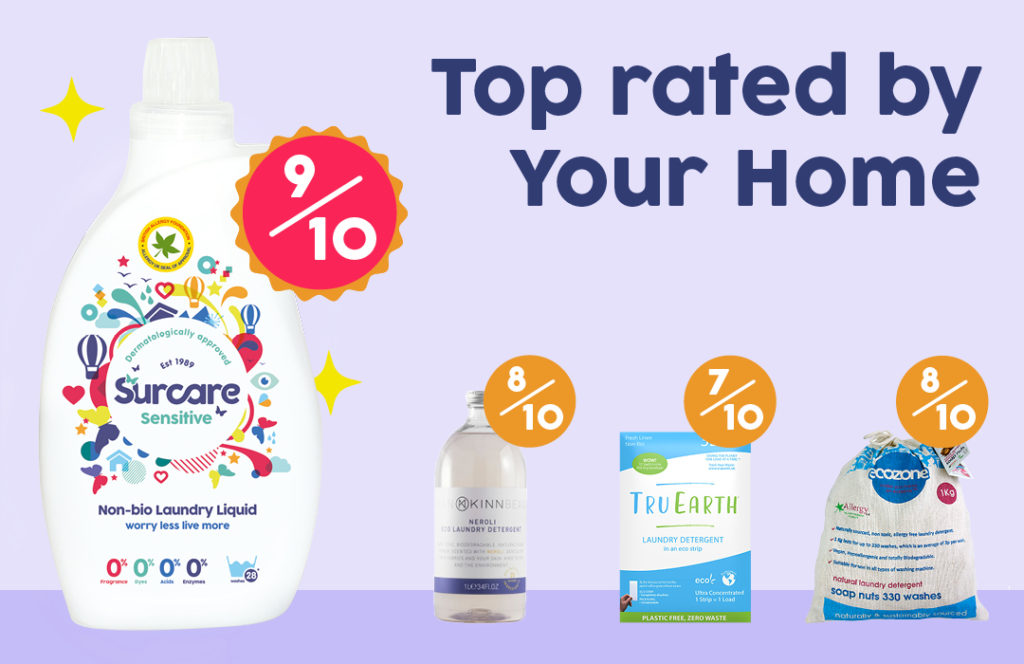 The reviewers stated in the article, 'This detergent caused no irritation to the skin at all. So it would be ideal for those with little ones or sensitive skin.'
'With virtually no scent, it's a fuss-free laundry detergent that's gentle on fabrics while still cleaning them effectively and protecting them from fading, even on cool washes.'
'You only need 35ml per wash so a little goes a long way, and it's kind to your purse.'